Financial Preparedness of households: A Review
Nur Azirah Zahida Mohamad Azhar

Faculty of Business and Management, Universiti Teknologi MARA Cawangan Selangor, Puncak Alam Campus, 42300 Selangor, Malaysia

http://orcid.org/0000-0002-9892-6340

Nurul Syifaa Mohd Shakil

Faculty of Business and Management, Universiti Teknologi MARA Cawangan Selangor, Puncak Alam Campus, 42300 Selangor, Malaysia

http://orcid.org/0000-0001-6421-8007
Abstract
Since COVID-19 will hit the world in early 2020, households have been hit with unanticipated risks that lower their income, cause them to lose their jobs, or cause them to lose family members. This situation got worse when the Movement Control Order (MCO), which is slowing down the economy, was kept in place for longer. Businesses aren't running as usual, people are afraid to be in crowded places, and the virus's sudden change makes things worse. Malaysia was recently hit by a flash flood in December 2021. Selangor is an important part of Malaysia's economy, so the flash floods there have affected many economic activities. This flash flood was also written down as one of the worst flash floods ever, and it forced about 4,000 people to leave their homes. But most households in Malaysia aren't financially ready, so they depend a lot on government help. Financial preparedness is one of the important expect in having financial stability, especially during the occurrences of unexpected risk. The study on financial preparedness usually involving old age and retirement process. However, new study on financial preparedness based on health and unexpected event had emerged. This study review on the financial preparedness of households. SCOPUS database were used on identify the journals used for this study. This study identifies the types of financial preparedness and the factors contributing to the financial preparedness of households.
Research paper
Keywords: Financial Preparedness, Households, Covid-19
Reference to this paper should be made as follows: Azhar, N. A. Z. M., & Shakil, N. S. M. (2022). Financial Preparedness of households: A Review. Journal of Entrepreneurship, Business and Economics, 10(2S2), 154–164.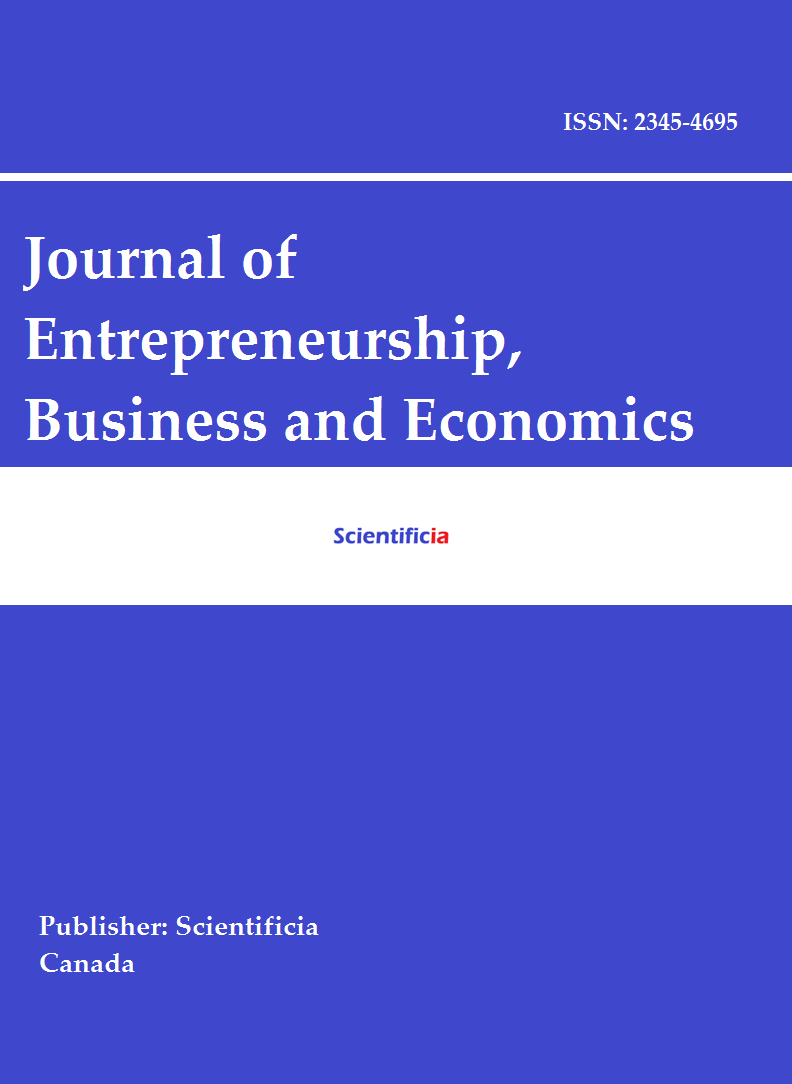 How to Cite
AZHAR, Nur Azirah Zahida Mohamad; SHAKIL, Nurul Syifaa Mohd. Financial Preparedness of households: A Review.
Journal of Entrepreneurship, Business and Economics
, [S.l.], v. 10, n. 2S2, p. 154-164, oct. 2022. ISSN 2345-4695. Available at: <
https://scientificia.com/index.php/JEBE/article/view/193
>. Date accessed: 29 nov. 2023.
This work is licensed under a Creative Commons Attribution-NonCommercial 4.0 International License.